Are you looking through cities in Utah trying to find the best place to live? With wonderful cities all over the state in Salt Lake County, Utah County, and Davis County, this could be a pretty tough choice. Spanning major Metropolitan Statistical Areas (MSAs) like Salt Lake City, Provo-Orem, and Ogden-Clearfield, Utah offers its residents a wide variety of living options.
And this list of the largest cities in Utah is a great place to start when beginning your search! Take some time to learn about each area's population, average income, house prices, and more.
Details like these will be key factors in recognizing which Utah cities will be a good fit for you, your family, and your current lifestyle.
As the biggest city in Utah, the area of Salt Lake City has a unique history and offers locals a safe, comfortable place to live. Known as the world headquarters of The Church of Jesus Christ of Latter-day Saints, it was originally settled by early pioneers like Brigham Young back in 1847. It is home to the 28-story church office building as well as the most recognizable Salt Lake City Temple.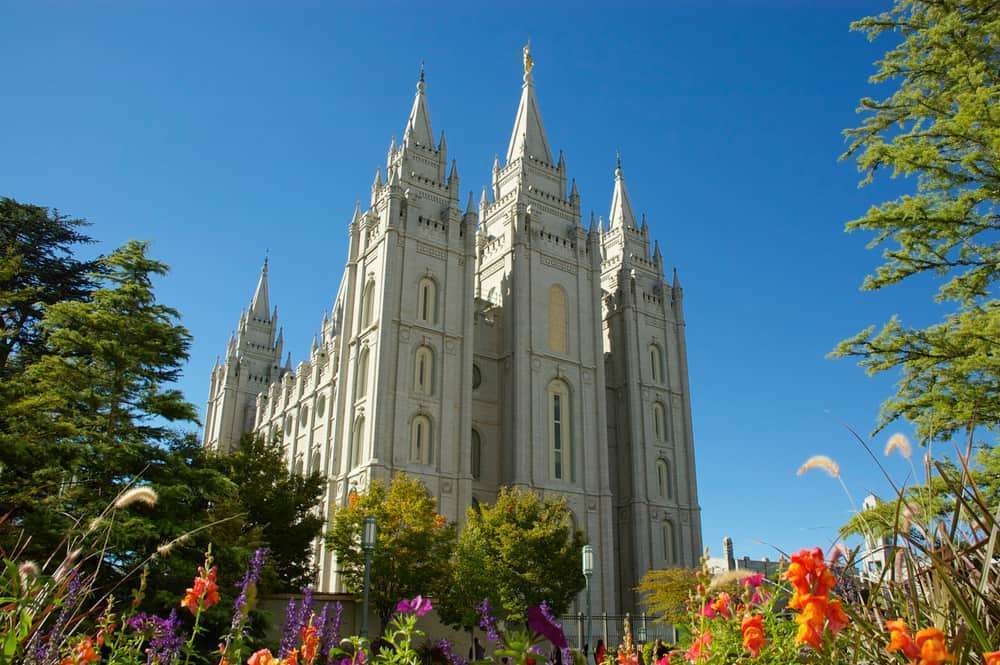 The city's technology industry is continuing to grow as part of what is known as Silicon Slopes, the Utah version of California's Silicon Valley. This area is right next to great local activities around the Great Salt Lake as well as what is commonly considered "the best snow on earth". That is largely why Salt Lake City was home to the 2002 Winter Olympics and could be on the docket for the 2030 Winter Olympics as well.
Salt Lake City Population: 194,188
Salt Lake City Median Age: 32 years old
Salt Lake City Median Household Income: $54,009
Salt Lake City Median House Price: $266,800
Taking the second spot among the largest cities in Utah is the Salt Lake City suburb of West Valley City. Though it was an unincorporated area for many years, it was made official in 1980 due to excessive growth during the 1970s. Thanks to the city's intricate system of irrigation canals, West Valley City is known for its abundance of fruit trees.
Playing a key role in the 2002 Winter Olympics, West Valley City is home to the Maverik Center where both the Canada men's and women's hockey teams took the gold, with Team USA taking silver. The area is bordered by the Jordan River to the east and stands as a comfortable, clean community of people.
West Valley City Population: 135,546
West Valley City Median Age: 30 years old
West Valley City Median Household Income: $59,954
West Valley City Median House Price: $182,100
As the location for the highly prestigious Brigham Young University (BYU), the city of Provo is the epitome of a classic college town. BYU has been rated by Forbes as the best value college in 2019 thanks to its effective programs and strong education system.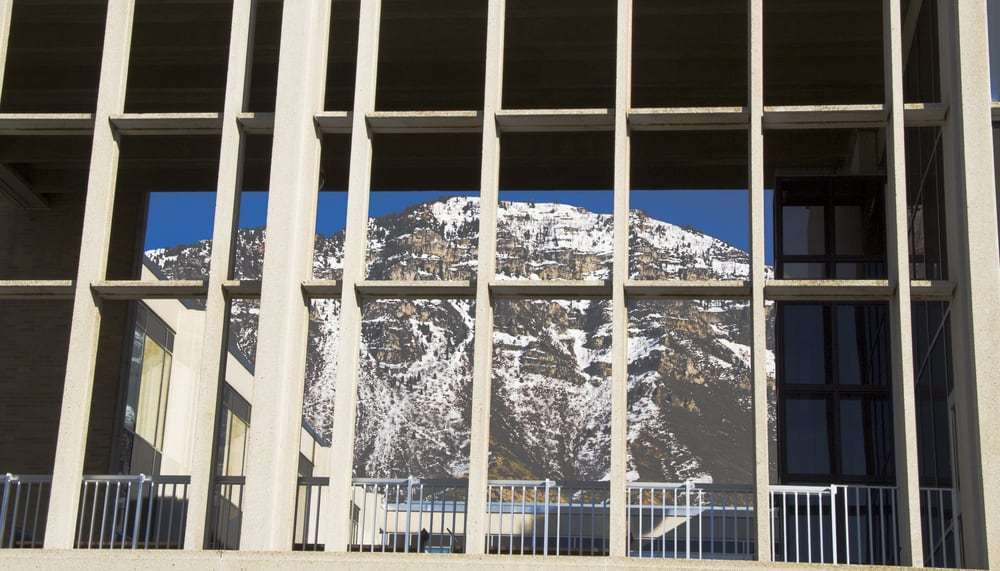 Ranking third on the list of the largest Utah cities, Provo is the county seat for Utah County. The city has produced a large number of famous athletes, most notably the NFL 49ers two-time MVP Quarterback, Steve Young. Provo is also home to a variety of tech-industry giants including Qualtrics, Vivint, and Ancestry.com.
Provo Population: 116,199
Provo Median Age: 24 years old
Provo Median Household Income: $44,312
Provo Median House Price: $227,400
Located a few miles south of West Valley City is the area of West Jordan, which is the fourth biggest among major cities in Utah. The area was originally settled in the late 1840s but wasn't incorporated until nearly 100 years later in 1947. Thanks to its quiet neighborhoods and family-friendly lifestyle, it is one of the fastest-growing Utah cities.
It is the home of South Valley Regional Airport and offers the easiest access to a registered National Historic Landmark called the Bingham Canyon Mine (aka Kennecott Copper Mine), which is the largest man-made excavation mine in the world at over half a mile deep and 2.5 miles wide. There is also a Salt Lake Community College campus in West Jordan.
West Jordan Population: 111,937
West Jordan Median Age: 31 years old
West Jordan Median Household Income: $72,083
West Jordan Median House Price: $244,500
Found at the base of the Wasatch Mountains in Salt Lake County, the city of Sandy was incorporated back in 1893. Residents of Sandy place an emphasis on being environmentally friendly as new areas are being developed for sustainable living and walkability. A new project still underway in Sandy is known as The Cairns, where there will be an office park, multi-family residential space, and Sandy City Hall.
Soccer fans will love living in Sandy as it is the home of Real Salt Lake, a member club of the MLS who play their home games at the local Rio Tinto Stadium. Sandy has also produced a handful of extremely talented individuals including the famous singer, dancer, and current America's Got Talent judge, Julianne Hough.
Sandy Population: 94,556
Sandy Median Age: 36 years old
Sandy Median Household Income: $87,012
Sandy Median House Price: $309,800
The city of Orem is a quiet area located just north of Provo and holds the sixth place among the largest cities in Utah. Incorporated in 1919 and self-proclaimed as the "Family City of USA", nearly one-third of the population is under the age of 18 thanks to the safe, comfortable features of the town.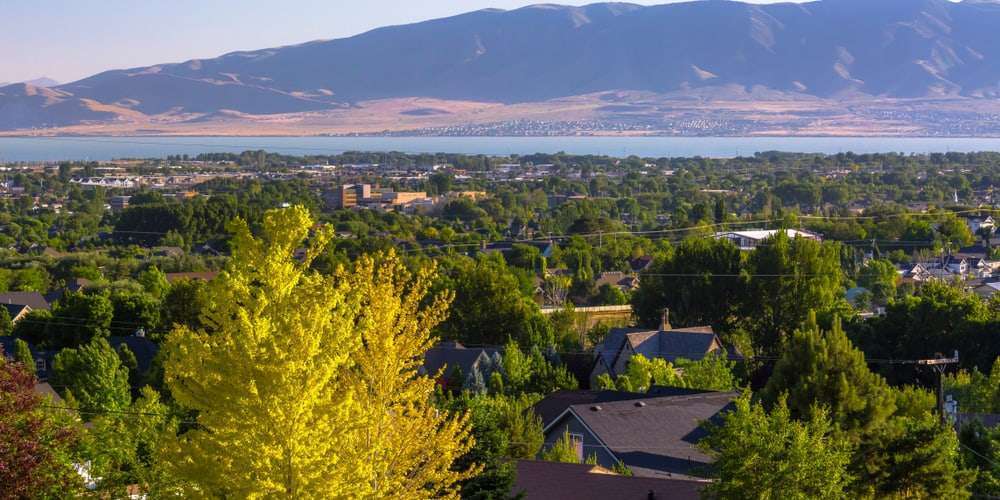 Utah Valley University is located in Orem and is well-known for its strong engineering programs. Fun activities are always close by with Utah Lake to the west as well as Y Mountain and Cascade Mountain to the east.
Orem Population: 94,420
Orem Median Age: 26 years old
Orem Median Household Income: $58,077
Orem Median House Price: $229,800
Orem Map
Rounding out the list of the biggest cities in Utah, you'll find the quiet, northern town of Ogden. The area was incorporated in 1851 and has long been recognized for its role in both manufacturing and commerce. It has a strong business standing with major companies like MarketStar, Autoliv North America, Bank of Utah, and Weber State University all calling it home.
Up until the late 1980s, Ogden had long been the second-largest city in Utah. But with the explosive growth of Salt Lake City suburbs, it has since slowed down. Ogden is still a wonderful place to live and offers locals a wide range of fun things to do and quick access to other parts of the state thanks to the nearby I-15 Highway.
Ogden Population: 85,497
Ogden Median Age: 31 years old
Ogden Median Household Income: $43,361
Ogden Median House Price: $140,500
Largest Cities in Utah Map
Which of the Largest Cities in Utah is Right for You?
Now that you know all about the major cities in Utah, do any of them sound like they would be a good fit for your needs? Even if it's not one on this list, there are so many great places to live in this beautiful state.
As you reach your decision and begin preparing for your transition, our team of movers would love to help you wherever you're headed in Salt Lake County, Utah County, or Davis County. The professional crew at Wasatch Moving Company knows these areas better than any other moving company and will make your entire relocation process a breeze!
Give us a call today at (801) 335-5603 to learn more about our moving services or complete our Request a Quote form above to get a free moving estimate!