Every Salt Lake City suburb has its own unique personality. Moving to Holladay, Utah, only became an option about 20 years ago, as the town didn't fully incorporate until 1999. In just two decades, young hipsters, large families and educated retirees have developed this ski town into a comfortable haven from city living. The town sits just between the Wasatch Mountains and the hip town of Murray.
Whether you're an outdoor enthusiastic outdoor adventurer or simply looking for a walkable city outside of Salt Lake, living in Holladay could be the choice for you. Known for its access to the famous Mount Olympus hiking trail and its range of funky bars and restaurants, Holladay has been rated a top place to retire, raise a family or move as a young professional.
Holladay Population
As such a young town, how many people live in Holladay? The population is just under 31,000 people spread out over 5.3 square miles. The close proximity to the city means that this suburb hosts a growing community, passionate about keeping the area thriving.
The average age of people living in Holladay does skew older, as it is an excellent place to settle down later in life. At the same time, this age demographic is changing as new young families move to town. Excellent school systems welcome more and more children each year. Speaking of schools, the population is incredibly education with at least 20% of the population holding a Master's Degree or higher in their field.
Reviews from residents living in town speak to the friendliness of the community, highlighting the diverse age yet unified focus on keeping Holladay natural and accessible.
Cost of Living in Holladay, UT
The average cost of living in Holladay is a bit higher than the surrounding area, but real estate costs and property taxes support the many benefits of living in town. The median property value is $355,300, cresting just over the national average. Properties in town range from quaint, modern ranch homes to towering mansions with expansive properties.
Though nearly 78% of residents own their homes, rents are quite standard, averaging at just over $1000 a month. Accessibility cuts down on the overall cost of living, as you're never a long drive away from all your necessary stores and amenities. Compared to other major cities in the US, such as Los Angeles, the Salt Lake City general costs of restaurants, groceries and travel are significantly lower.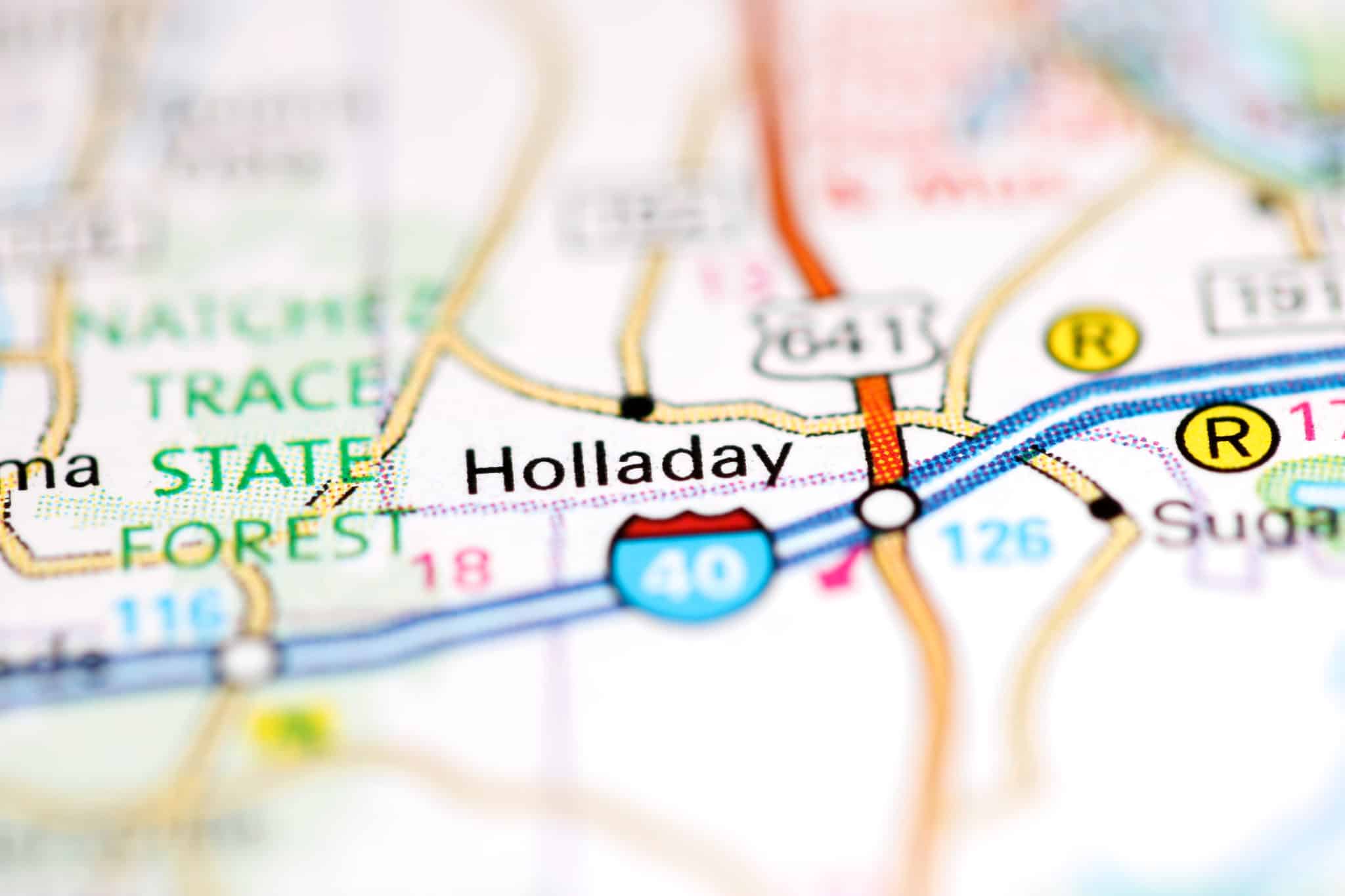 Holladay Neighborhoods
This modern city is a town made up of distinct neighborhoods. The town receives top ratings for crime and safety, making anywhere you want to live in Holladay, a great choice. Neighborhoods include:
Andlor
Arcadian Park
Smithfield
Wren Hollow
Woodbridge Condominium
Holladay Park
Sleepy Hollow
Cottonwood
Arborwood Park
Suncrest Park
Applewood
Woodside Heights
Wren Lane West
Artistic Terrace
The scenic neighborhood names are just as lovely as they sound. The closer you relocate to route 215, the better the view of the breathtaking mountains that back the city. One of the most expensive and decadent neighborhoods sits at the southeast side of town. Homes nestled between the Old Mill golf course and the reservation run over a million dollars. Living down in this region also backs you up against some of the town's best restaurants, ski rental shops and cafes.
With schools spread out across the town, each neighborhood has access to top-rating education, safe neighborhoods and a short drive to everything you need. Choose a home tucked into the mountainside or live right off a major highway for easy access to the center of Salt Lake City.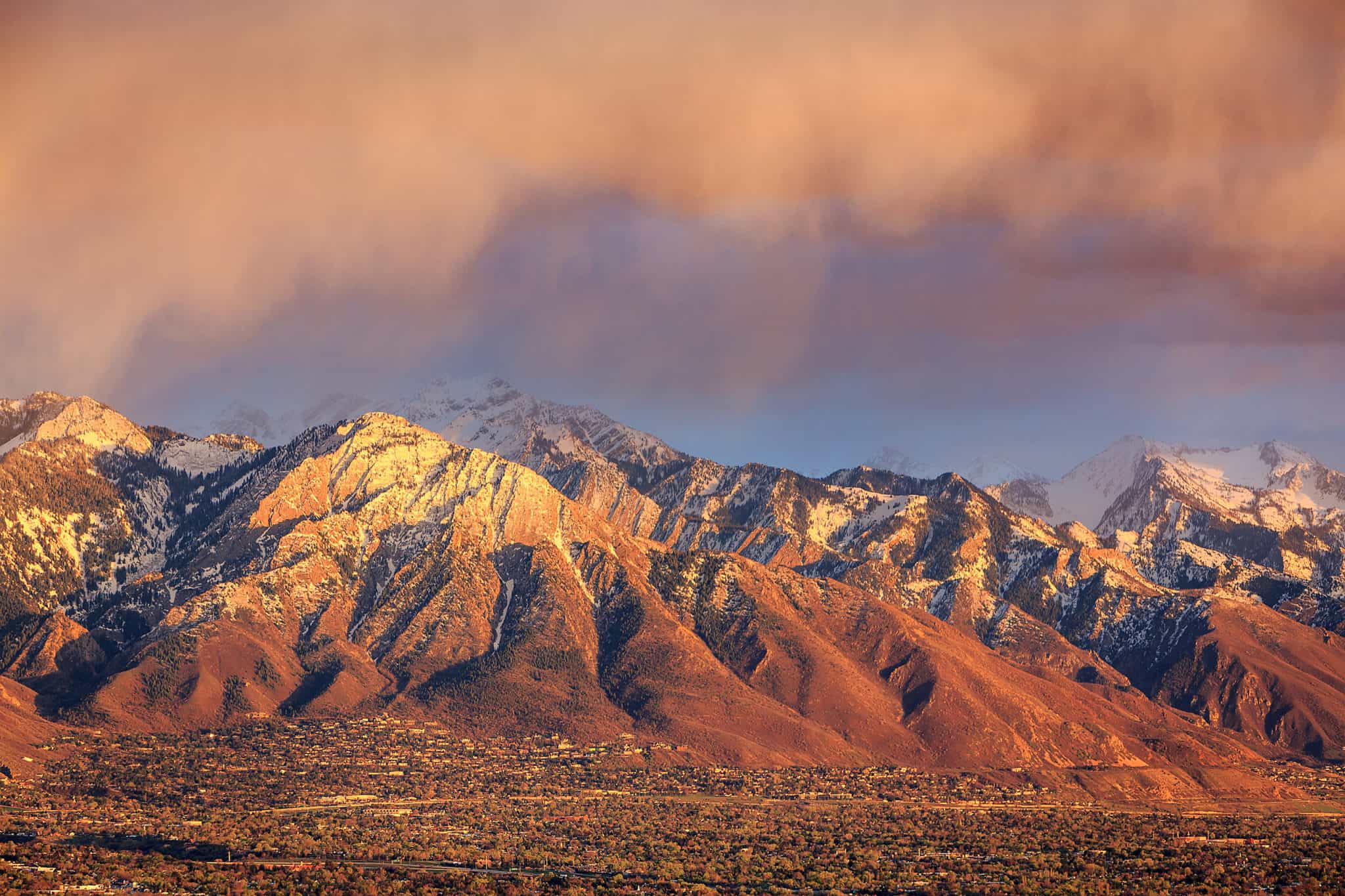 Holladay weather for outdoor living
The winter weather in Holladay might be a bit extreme, but this only makes for better skiing and outdoor winter fun. The area receives an average of 60 inches of snow a year. For comparison, the US usually gets 26 inches a year. Living in this mountainside town brings stunning views whether the caps are covered in snow or reading for hiking in the peak of summer.
Even with all this snow, rain in the warmer months is below average, leading to a whopping 202 average days of sun. Temperature extremes move into the 90s in the summer and drop below freezing in January, but low humidity keeps the air quite comfortable no matter the season.
https://www.instagram.com/p/BpDoL4oBYnT/
Things to do in Holladay
The bustling downtown sits around the central intersections along Murray Holladay Road. On a warm day, swing by the ever-changing Soho Food Park and have your pick of food trucks lined up around the outdoor seating area. This is a great place to bring the kids or grab an eclectic bit to eat on your lunch break. A collection of dessert shops, cafes and bistros fill the popular main street area.
Head a bit north for some more shopping or to check out two of the town's biggest parks, Big Cottonwood and City Hall Park. Baseball fields and summer festivals make these great spots to enjoy the outdoors. The Holladay Arts Council hosts a list of festivals both indoors and out during the year, such as the summer Blue Mood Festival, fine arts shows and annual outdoor concerts.
Looking for things to do with kids in Holladay? They will love Auntie Rae's Dessert Island, a playful ice cream and sweet shop with events and storytimes for kids throughout the year. If you're on the hunt for a great indoor activity on a rainy day, check out The Atomic Arcade as well. Adventurous kids might want to join you on a strenuous hike on some of the best trails in the state.
https://www.instagram.com/p/Bve-U-Gnd9W/
Finding a job in Holladay
Everyone dreams of finding that balance between living in a great neighborhood and enjoying a short drive to work. The average commute time for those working in Holladay is just 18 minutes, most of which travel by car. With an incredibly low unemployment and poverty rate, all the stats show signs that this is a prime location to find a great job.
The town itself employs over 14,000 people, most of which working in real estate, arts and entertainment or the science and tech fields. Salt Lake City is a growing hub for young tech companies, so whether you work in or just outside of town, there is a diverse selection of positions. Residents living in Holladay also make more than the national average, at just around $81,409 a year.
Schools in Holladay, UT
Holiday has some of the top schools in the state, including Skyline High School, rated the fifth-best in Utah. Skyline receives high marks across the board, from teachers to college prep offerings. Intermountain Christian School, teaching grades pre-k-12, is the one major private school in town and also receives top state ratings. The Wasatch Charter school follows a Waldorf style of education and sits on the western side of town.
Though there are no major universities right in Holladay, the town does host Paul Mitchell Academy for cosmetologists. Other students can travel a short distance to attend Utah State University.
Though this town is quite young, a strong focus on education from childhood through high school brings families from all over the country.
Moving to Holladay
Come be a part of this new community by moving to Holladay with your family. At Wasatch Moving Company, we aim to welcome our new neighbors with all the relocation services you need. We can make your transition smooth and stress-free, lending years of expertise and familiarity with the area. We kick off this exciting time by offering a free detailed moving quote to cover all your packing, moving and storage needs.