The quiet and comfortable city of South Ogden, UT is about 32 miles north of downtown Salt Lake City. South Ogden is bordered by nearby cities such as Ogden, Riverdale, Washington Terrace, Clearfield, Clinton, Harrisville, Layton, Marriott-Slaterville, Roy, and South Weber.
What is now known as South Ogden was originally settled by Mormon pioneers who were members of The Church of Jesus Christ of Latter-day Saints. Among them was Daniel Burch and his family who established the area and originally called it Burch Creek in 1850. The community was first started as a farm town with a focus on dairy farming but began to expand into more of a residential area after 1890.
As the town grew it became part of the larger Ogden city and was later incorporated as the town of South Ogden in July 1936. Due to its high density of residential neighborhoods, South Ogden often goes by the nickname "City of Homes".
At an elevation of 4,449 feet, South Ogden is best known for its mountain scenery, local skiing destinations, hiking trails, and fishing spots.
1. People Living in South Ogden, UT – Population & Demographics
How many people live in South Ogden? As people continue moving to South Ogden, the town has seen steady growth since the 1950s when only about 3,800 residents lived there. The South Ogden population is 17,063 people with a median age of 35 years old.
South Ogden demographics are made up of about 81% Caucasian, 14% Hispanic or Latino, 1% Asian, and 1% Black or African American. The gender ratio in South Ogden is slightly in favor of women with about 51% female and 49% male. The median household income in South Ogden is $68,585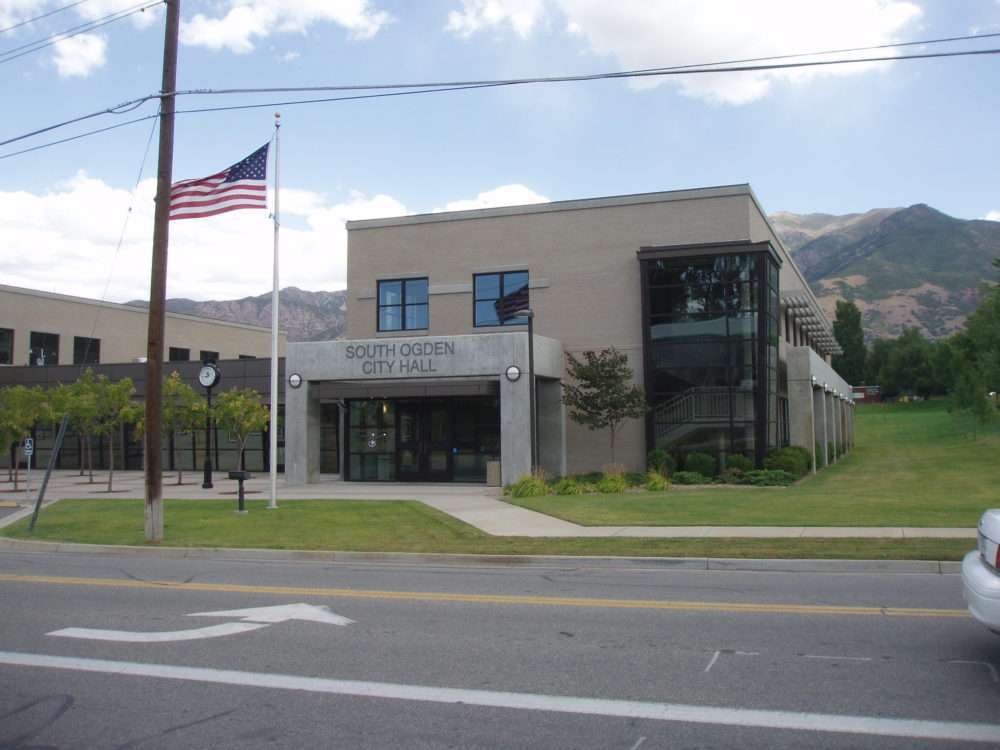 The town of South Ogden covers a small area of 3.9 square miles near the southern border of Weber County. A new phone number in South Ogden will have either an 801 or 385 area code. The local zip codes in South Ogden are 84403 and 84405.
Among the top 30 safest cities in Utah, South Ogden has a crime rate that is 33% lower than the national average. With a 1 in 60 chance of becoming a victim of crime, the area also has a violent crime rate that is 62% lower than the national average. These stats prove that South Ogden is a safe place to live for families, singles, and seniors alike.
2. Cost of Living in South Ogden, UT
How much does it cost to live in South Ogden, UT? The average cost of living in South Ogden is about the same as the national average but is about 11% lower than the Utah state average, making this an affordable city. While only utilities cost a bit more in the area, newcomers relocating to South Ogden can expect to pay lower prices for groceries, healthcare, transportation, as well as the South Ogden real estate market.
The homeownership rate in South Ogden is 73% with a large number of residents buying their homes. As part of a highly competitive market, local South Ogden, UT homes for sale tend to sell quickly. The average price of a home in South Ogden is $382,000. The South Ogden property tax rate is 0.750%, so a home at this price will have property taxes of around $2,865 per year.
About 27% of people living in South Ogden rent their apartments and houses. The average price of rent in South Ogden has risen about 6% in the past year and is currently $1,059 per month.
3. South Ogden Neighborhoods
Where should you live in South Ogden? Although it is a small town, there are still a handful of comfortable South Ogden neighborhoods that provide a nice living environment such as:
East Central

Central Park Annex

Charlesworth Addition
Anyone relocating to the town will have access to plenty of convenient shopping in South Ogden with popular destinations like Walgreens, Target, Walmart, Dollar Tree, Macy's, the Newgate Mall, and the Riverdale Shopping Center.
For many neighborhood amenities check out the City of Ogden Parks and Recreation website.
4. South Ogden, UT Weather
With a dry, semi-arid climate in South Ogden, people living there tend to experience hot summers and freezing, snowy winters. South Ogden weather gets about 23 inches of rain per year and sees an average annual snowfall of 49 inches.
The average temperature in South Ogden is between the upper 50s and low 90s during the summer. As winter comes around South Ogden weather drops to temps between the mid-teens and the mid-30s.
5. Things to Do in South Ogden
From popular points of interest and outdoor activities to interesting places to visit, there are plenty of exciting things to do in South Ogden.
 

 

 

View this post on Instagram

 

 
One of the top South Ogden attractions is Beus Pond Park, which offers a serene and enjoyable setting. The park features a walking path that goes around a small duck pond along with picnic tables and room experience the outdoors. 
Beus Pond Park,1576 Country Hills Dr, Ogden, UT 84403
A can't miss thing to do in South Ogden with kids is visiting Rohmer Park, which offers a wide variety of great activities. Among the best places to visit in South Ogden, the park has a children's playground, walking trails, and a rentable pavilion. It also offers visitors access to three baseball fields and two large green spaces for other sports activities.
Rohmer Park, 5175 600 W, Ogden, UT 84405  (801) 393-8681
Additional South Ogden Attractions
6. South Ogden Restaurants
As you look for places to eat in South Ogden, you'll quickly find the town has some fantastic restaurants to choose from.
 

 

 

View this post on Instagram

 

 
One of South Ogden's best places to eat is Maria's Mexican Restaurant, where you'll find some delicious menu items. Take your pick between taco salads, tamales, rancheros, Chile Rellenos, burritos, and many other tasty plates.
Maria's Mexican Restaurant, 1479 E 5600 S A, Ogden, UT 84403  (801) 479-7717
If you're searching for the best restaurants in South Ogden, then Tony's Pizza is usually among the options. Their Italian-style menu features everything from pasta and meatball sandwiches to amazing pizza pies.
Tony's Pizza, 403 39th St, Ogden, UT 84403  (801) 393-1985 
7. Jobs in South Ogden
Since the community is mostly residential, there aren't many South Ogden jobs located within the town's borders. As newcomers are relocating to South Ogden, they tend to search for employers in nearby cities and communities. Some of the best places to work in South Ogden are:
Autoliv

FJ Management

America First Credit Union
Many people living in town commute from South Ogden to Salt Lake City, which is almost a straight shot 32 miles south, taking about 40 minutes in each direction.
The average salary in South Ogden is $60,000 per year. The income tax rate in South Ogden is 4.95%. There is currently a 2.9% unemployment rate in South Ogden. Anyone searching for jobs in South Ogden can take a look at sites like Indeed for local options. 
8. South Ogden Schools
With approximately 4,777 kids between the ages of 0 and 18 years old residing in South Ogden, children make up about 28% of the local population. The safe communities and efficient school programs are part of the reason why South Ogden is an excellent place for families to live.
Depending on a parent's preferences, South Ogden schools are part of three individual districts: Ogden City School District, Davinci Academy District, and the Greenwood Charter School District. Some of the top-rated schools in South Ogden include:
South Ogden is home to Weber State University, which is known for its leading healthcare education programs.
Living in South Ogden Pros & Cons
Pro:

As a safe place to live, South Ogden is a great home for families.

Pro:

South Ogden has top-rated high schools and reputable college campuses.

Con:

The town gets a decent amount of snow so make sure you bring winter gear.
Moving to South Ogden, UT
The town of South Ogden offers many perks and advantages that make it a wonderful place to call home. If you're preparing a transition to or from this community, count on the best South Ogden movers here at Wasatch Moving Company! Contact our team today by reaching out to (801) 683-2346 or fill out the Request a Quote form on this page for a free moving estimate!