Situated due north of Salt Lake City, Ogden, Utah is a marvelous place to call home. Known as the gateway to the area's best ski resorts and for its stately houses and breathtaking mountain views, it is no surprise that people flock to the area. However, despite its prime amenities and location, Ogden is an affordable place to live. Planning on moving to the area in the near future? Learn everything you need to know about the overall Ogden cost of living — including how much you can expect to spend on housing, groceries, utilities, and more!
Ogden Cost of Living Index
Wondering about the cost of living in Ogden, Utah? To accurately address this question, it is crucial to address the numerous variables that influence one's day-to-day costs. Family size, the county in which one lives, and a person's overall lifestyle habits are just some of the factors that determine how much is spent on a monthly basis. Being proactive and learning about the cost of living in your new city will help determine if the area is the right fit for your budget.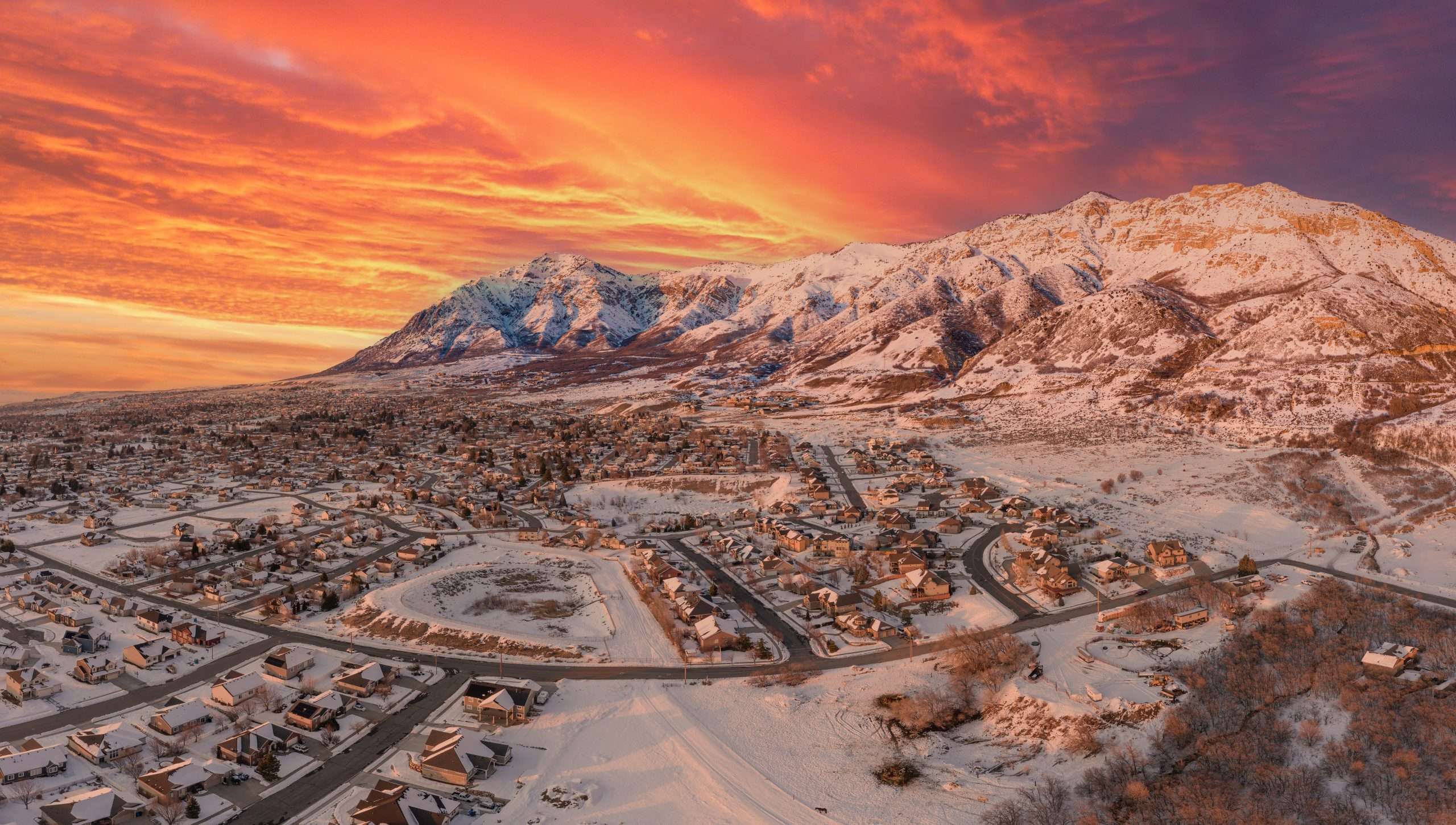 Ogden Cost of Living Index
The best way to determine the affordability of any city nationwide is by referencing its Cost of Living Index (COLI). The baseline for this index is a score of 100, which is considered the national average. This makes it easy to see which areas are more or less expensive than the U.S. average. For example, any city with a COLI that is less than 100 is considered to be on the affordable side, whereas cities with a COLI that exceeds 100 are categorized as more expensive.
When you use this index, it is also a simplified way to assess the percentage difference between the cost of living in two or more cities. For example, if a city has a COLI of 110, it is 10% more expensive to reside in that city than the U.S. average. What's even more useful about the Cost of Living Index is that, in addition to the overall score provided, there are individual COLI scores for various categories — such as groceries and utilities.
The Cost of Living Index for Ogden, Utah is 99.5. Percentage-wise, the COLI for Ogden is 0.5% lower than the national average. When compared to the Utah COLI of 114.2, Ogden is 14.2% less costly than the state average.
Exploring individual COLI categories, few values exceed the national average. Only housing (COLI = 111.6) and health care (102.3) are above average. All other parts of living in Ogden are extremely affordable, including groceries (COLI = 92.3), utilities (95.7), transportation (86.9), and miscellaneous expenses (91.7).
Consumer Price Index (CPI)
As with most locales around the country, the Consumer Price Index (CPI) for Ogden has increased. Increases across categories have been shown in the short-term, as well as in the city's year-over-year figures.
Consumer Expenditures Survey
For those who are unfamiliar with it, the Consumer Expenditures Survey is a program from the U.S. Bureau of Labor Statistics that releases data on expenditures, income, and much more.
According to the Consumer Expenditures Survey, the average person in Ogden spends the following on an annual basis:
Food: $3,040
Transportation: $801
Housing and utilities: $6,987
Health care: $5,055
Family Budget Calculator (Economic Policy Institute)
How much do you need to make to live in Ogden? According to the EPI Family Budget Calendar, a household with two adults and two kids would have an average yearly Ogden cost of living of $82,829. Separate expenses that factor into this estimate include housing ($1,021 per month), food ($759 per month), transportation ($1,281 per month), child care ($1,326 per month), and other necessities ($645 per month).
Ogden Cost of Living: Household Items, Food, Gas & Groceries
Ogden is an affordable place to live. Here are some examples of the average cost of living in Ogden, including consumer prices, average Ogden utilities, and more.
Steak, Ribeye, 1 lb.: $11.64
Milk, Whole 1/2 Gallon: $1.64
Cereal, One Box: $3.95
Ground Beef, 1 lb.: $3.74
Eggs, 1 Dozen, Grade A: $1.16
Potatoes, 5 lb Bag: $2.24
Bread, Wheat, 1 Loaf: $2.91
Movie Ticket, 1st Run: $14.78
Average Cell Phone Bill: $190.47
Average Cost of Utilities in Ogden, Per Month: $ 138.00
Public transportation
Residents of Ogden, Utah who are looking to take public transportation to and from various destinations rely on the Utah Transit Authority (UTA). UTA provides a wide array of transportation options, including bus service, commuter rail, light rail, and vanpools throughout Ogden. Individuals who are looking to access local ski resorts – such as Snowbasin and Powder Mountain – can do so via UTA by taking one of the designated ski buses.
Fare and passes with UTA vary depending on a variety of variables, including what mode of transportation you plan to take. 50% reduced fare is offered to seniors, youth, individuals with disabilities, and those with qualifying incomes.
Average cost of utilities in Ogden
The average cost of utilities in Ogden is lower than the national average. For all utilities combined, you can expect to pay around $268 per month. This includes costs for electricity, internet, and your phone.
Average Ogden car insurance premium
Where you live has a massive impact on how much you pay for car insurance each month. Your price is largely calculated by your city/county, which can vary significantly from location to location.
On average, Ogden residents pay $160 per month in car insurance. This figure is lower than both the Utah and U.S. average. In addition to considering where you live, car insurance premiums are also determined using your age, driving record, the number of vehicles you own, and other factors.
Ogden Real Estate Market
Ogden home prices have remained steady over the past year, with properties staying on the market for an average of 43 days. According to Redfin, the median home price in Ogden is now $350,000. Compared to the national average, houses in Ogden are affordable.
Still deciding whether you should buy or rent in Ogden? Quickly make a price-informed decision by calculating the Ogden price-to-rent ratio. You can determine this figure by dividing the median annual Ogden rent by the median home price. Higher ratios signal a favorable market for renters, whereas lower ratios are best for buyers. According to this formula, the Ogden price-to-rent ratio is 23.3. This number indicates that it is somewhat better to rent than buy in Ogden.
What are some of the most expensive neighborhoods in Ogden? Houses fetch the highest prices in North Ogden, Jefferson, the Ogden Central Business District, and West Haven. The least expensive neighborhoods in Ogden include Plain City, Mount Lewis, Horace Mann, and Lynn.
Ogden Rental Market – Average Rent in Ogden
According to RentCafe, the average apartment rent in Ogden is $1,248 per month for a 840 square foot apartment. This amount is far less than the U.S. average of $1,628 per month for a comparably sized apartment. Unlike many cities around the nation, renting is affordable for those living in Ogden.
According to the 2022 Rental Affordability Report by ATTOM, it is more affordable to rent than buy in Ogden. Additionally, the annually-released Out of Reach Report states that an individual must make $22.18/hr with full-time hours to afford rent for a two-bedroom home.
Average Salary & Household Income in Ogden
The latest figures show that the median household income in Ogden, Utah is $56,501. According to Payscale, the average annual salary (per person) in Ogden is $69,000, and the average hourly income is $18.61.
Income, Sales & Property Taxes in Ogden
One of the most critical considerations to make when moving to any new city are taxes — including sales tax, income tax, and property tax. Check out a complete breakdown of taxes in Ogden, UT.
Income tax
The Utah income tax rate is a flat rate of 4.85%.
Sales tax
Most standard purchases in Ogden are subject to a sales tax rate of 7.25%.
Sales Tax Breakdown
District

Utah State

Weber County

Weber County Tr

———————–

Total

Rate

4.85%

1.65%

0.75%

7.25%
Property tax
As a homeowner in a new city, budgeting for property taxes can be a confusing process. However, with a little bit of research, it is far easier to estimate what you'll owe. The Weber County Treasurer is responsible for assessing and collecting property taxes in Ogden, Utah. On average, the county collects 0.77% of a home's assessed fair market value for property taxes each year.
Ogden Cost of Living Versus Salt Lake City
Situated only 38 miles apart, both Ogden and Salt Lake City have their pros and cons for prospective residents. Each city is located ultra close to awe-inspiring outdoor spaces, including some of the country's best skiing areas.
If you are currently deciding whether you should move to Ogden or Salt Lake City, comparing the cost of living can be significant. As one might expect, living in Salt Lake City is more expensive than the cost of living in Ogden. This is true for their overall score, as well as across individual categories.
With its low cost of living and amazing amenities, Ogden is a fantastic place to move. If you are planning to relocate to Ogden in the coming months, be sure to reach out to our experienced and dependable Ogden Movers at Wasatch Moving Company! Boasting a reputation of excellence and outstanding customer service, we've proudly helped 20,000 clients with their relocation needs over the years.