If you're thinking about moving to Salt Lake City, one of the biggest concerns on your mind is probably the city's cost of living, especially if you aren't familiar with the region. Despite skyrocketing home prices and unprecedented population growth due to the pandemic, the Salt Lake City cost of living is still affordable for a thriving metro area!
Here's everything you want to know about the cost of living in Salt Lake City Utah with average household spending, cost of living and living wage calculators, and more.
Salt Lake City Cost of Living Index
The Salt Lake City cost of living index is 107.4 which means it's 7.4% more expensive than the national average. This cost of living index for Q3 2022 is up from 102.1 in 2021. By comparison, the Utah cost of living index is 99.
Overall, groceries and housing are close to the national average, transportation costs are about 12% higher, and Salt Lake utilities are very affordable – 9.5% below the national average.
There are other ways to understand the cost of living in Salt Lake City. The Consumer Price Index (CPI) measures the average change in prices consumers pay for a specific range of consumer goods and services over time. The Consumer Price Index for the Mountain-Plains division, including Salt Lake City, is up 9.3% for all items (7.7% nationwide) and up 19.9% for energy costs (17.6% nationwide).
Another way to examine the Salt Lake City cost of living is with the Consumer Expenditures Survey (CE). This survey collects information from households on their income and expenditures. Here is average household budget for Salt Lake City and other regions in the West according to the BLS:
Housing: $26,078 (U.S.: $22,624)
Transportation: $12,083 (U.S.: $10,961)
Food: $8,973 (U.S.: $8,289)
Healthcare: $5,447 (U.S.: $5,452)
Personal insurance and pensions: $8,523 (U.S.: $7,873)
All other spending: $12,929 (U.S.: $11,729)
The Family Budget Calculator from the Economic Policy Institute makes it easier to calculate your Salt Lake City living cost. The average family of four needs $7,213 per month ($86,552 per year) to afford a modest lifestyle in the city. This Salt Lake City cost of living calculator estimates $1,204 per month for housing, $1,422 for child care, $1,189 for transportation, and $1,035 for health care.
Cost of Household Items, Utilities, Gas & Groceries in Salt Lake City
The cost of living index and consumer expenditures in the region are helpful, but you may find it easier to understand the average cost of living in Salt Lake City by comparing typical prices with what you pay now.
Average grocery prices in Salt Lake City metro area:
Ribeye steak, 1 lb: $12.10
80% lean ground beef, 1 lb: $3.98
Whole milk, half gallon: $1.78
Eggs, one dozen: $1.40
Potatoes, 5 lbs: $1.98
Whole-wheat bread, 24 oz loaf: $4.00
Sugar, 4 lbs: $2.77
12" pizza, Pizza Hut: $11.36
Movie, first run: $10.59
Heineken's beer, 6-pack: $9.53
Tito's vodka (1.75 liter): $44.99 (Second highest price in the country)
The average household pays $1,813 per month in bills according to Doxo. That's about 33% of the average household income and 9.5% lower than the national average.
Average Salt Lake City mortgage payment: $1,448
Average car insurance premium: $138
Average utility bill in Salt Lake City: $254
Average Salt Lake City gas prices: $3.54 regular gasoline ($3.24 national average, 12/18/2022)
UTA monthly pass: $85 for adults (TRAX and local buses), $170 for premium pass (includes FrontRunner commuter rail)
While Doxo reports an average utility bill of $254, this is based on about 40% of consumers who pay through Doxo. The Council for Community and Economic Research uses data from the Consumer Expenditure Survey and BLS to calculate consumer prices and finds an average utility bill of $139.79 for the Salt Lake City metro area – not just the city. This includes an average electricity bill of $77.49 and an average gas bill of $62.29. You can learn more with our complete guide to Salt Lake City utilities.
If you drink alcohol, you may want to factor Utah liquor prices into the cost of living in Salt Lake City Utah. Utah has among the highest liquor prices in the United States due to a mandatory 88% sales price markup by the Department of Alcoholic Beverage Control.
Gas prices in SLC are usually a bit higher than the national average but Salt Lake City public transportation gives you an alternative to driving everywhere, with robust commuter rail service along the Wasatch Front corridor from Provo to Ogden.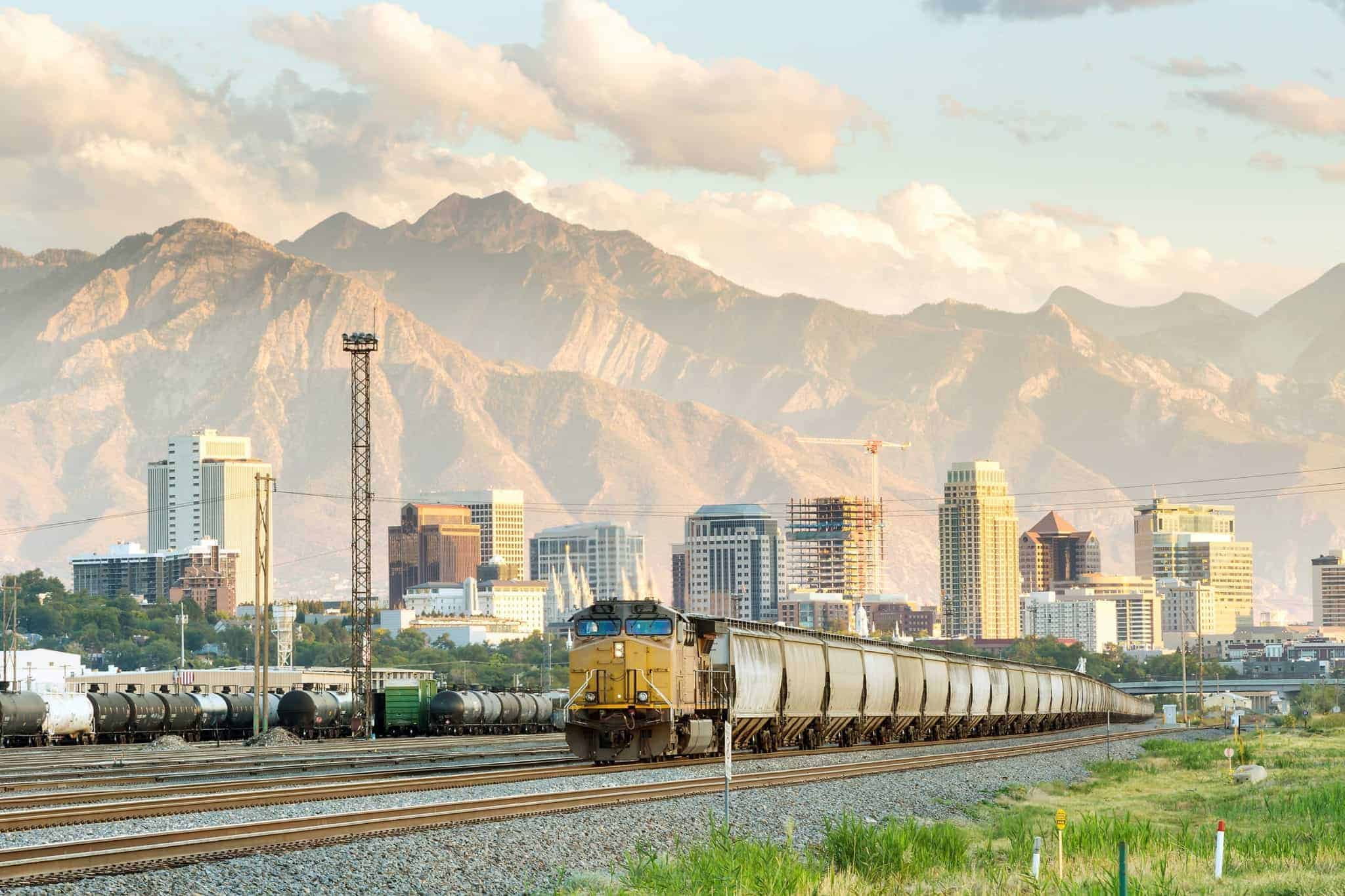 Salt Lake City Median Home Price & Housing Market
The pandemic housing frenzy that caused skyrocketing home prices across the United States also hit Salt Lake City hard. Between March 2020 and May 2022, the Salt Lake City median home price rose a staggering 63% from $400,000 to $650,000.
The average home price in Salt Lake City is $539,000 in winter 2022 according to Redfin, up almost 15% year-over-year. The median number of days on market is 40, but the average home receives 3 offers with 15% of homes selling over list price. The average price per square foot is $289.
Fortune Magazine analyzed housing markets to determine where the most dramatic declines have occurred since the May peak.
The regions with the greatest declines fell into two groups: high-cost tech hubs like Seattle and the Bay Area, and areas that became more desirable for newly remote workers who could relocate to a more affordable region and buy a larger home. Salt Lake City fell into the latter category.
Of nearly 900 regional housing markets, 121 saw home prices decline between May and September 2022. In 19 markets, home prices dropped by more than 5%. Salt Lake City ranked #7 for the greatest price drops over this time period with a median home price that fell 6.75%.
What does this mean for you if you're planning to buy a house in Salt Lake? The Salt Lake City real estate market is finally calming down, but that doesn't translate to greater affordability for prospective buyers. While you're have more homes to choose from as inventory increases, the recent drop in Salt Lake City house prices is nothing compared to the massive 63% growth in just two years. The median sales price is still up 6.3% year-over-year and mortgage rates have hit 20-year highs after years of historic lows. The average rate for a 30-year fixed mortgage has climbed from 3.22% in January to 7.08% in October 2022.
The Kem C. Gardner Institute found that 71% of households in Utah were priced out of a median-priced home by spring 2022 due to skyrocketing home prices during the COVID-19 pandemic. That number increased to 76% by winter.
The most expensive neighborhoods in Salt Lake City for home buyers are:
Foothill/Sunnyside: $1.37 million ($250/sq ft)
East Bench: $1.21 million ($375/sq ft)
Yalecrest: $883,000 ($353/sq ft)
The Avenues: $790,000 ($379/sq ft)
Sugar House: $650,000 ($304/sq ft)
Capitol Hill: $611,000 ($380/sq ft)
There are many places to buy a home in Salt Lake below the median home price:
Liberty Wells: $525,000 ($312/sq ft)
Downtown: $427,000 ($401/sq ft)
Rose Park: $423,000 ($214/sq ft)
Westpointe: $418,000 ($205/sq ft)
Central City: $405,000 ($356/sq ft)
Glendale: $386,000 ($262/sq ft)
Poplar Grove: $360,000 ($273/sq ft)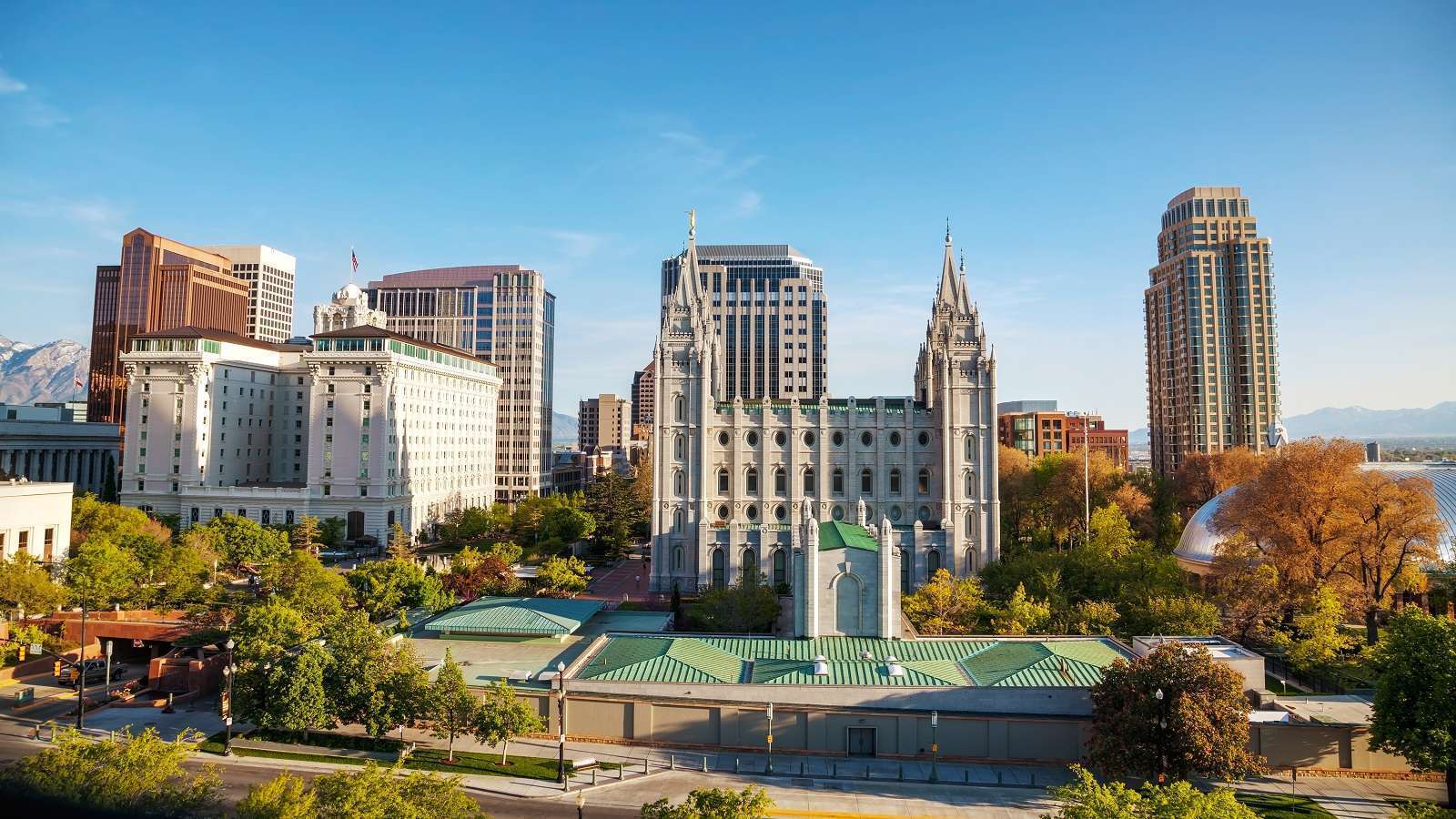 Average Rent in Salt Lake City
Salt Lake City average rent is $1,651 according to Rentcafe. By comparison, the median rent across the United States is $2,007. The average apartment rent in Salt Lake City is up more than 20% from 2020 when it was $1,278. In 2010, the same apartments cost $983/month.
Between 2010 and 2020, average rent increased an average of 2.6% per year, but rent climbed over 10% per year between 2020 and 2022 according to a report by the Kem C. Gardner Institute. Salt Lake County experienced the greatest rent increases in Utah, particularly in zip codes west of I-15 including West Valley City, UT where rent has increased up to 42% in the past two years.
There are more than 24,000 rental units under construction across the Wasatch Front, 54% of which are in Salt Lake City. That's about 6,000 apartments in downtown Salt Lake City alone that will become available at the same time to help stabilize rent and potentially lower rent due to a rising vacancy rate.
Average rent in Salt Lake City varies significantly by neighborhood.
Sugar House: $1,868
East Bench: $1,821
Capitol Hill: $1,763
The Avenues: $1,755
Central City: $1,711
Liberty Wells: $1,658
Downtown: $1,655
Ballpark: $1,622
Yalecrest: $1,517
Glendale: $1,464
Poplar Grove: $1,442
Rose Park: $1,432
Westpointe: $1,432
Foothill/Sunnyside: $1,149
Household Income & Average Salary in Salt Lake City
The median household income is $66,658, around 80% of the Utah median household income of $79,500. That's a bit lower than the U.S. median household income of $70,784. Payscale reports an average Salt Lake City salary of $73,000 or $20.05 per hour.
According to the BLS, the average salary in Salt Lake City for all occupations is $57,660 per year with a mean hourly wage of $27.72. The national mean hourly wage is $28.01. The median hourly wage for Salt Lake is $22.55.
How much do you need to earn to live in SLC? The MIT Living Wage calculator shows a living wage of $17.05 per hour for a single adult living alone or $40.76 for a single adult supporting two children. A family of four with a single wage earner needs to earn $37.33 per hour. A household of four with two working adults must earn $23.28 each to support the household.
The average weekly wage for the Salt Lake area is $1,302, slightly higher than the U.S. average. The region has an unemployment rate of just 2.1% versus 3.4% nationwide.
There are many high paying jobs in Salt Lake City with a mean salary of more than $100,000 including sales and marketing managers, financial managers, HR managers, education administrators, software developers, electrical engineers, dentists, and nurse midwives.
Here is the average salary of common occupations in the city:
Senior software engineer: $118,494
Mechanical engineer: $71,599
Human Resources manager: $72,389
Registered Nurse: $29/hour
Office manager: $20/hour
Cashier: $12/hour
Salt Lake City Property Tax, Sales Tax & Income Tax Rates
Taxes play a big role in the Salt Lake City cost of living! Don't forget to consider how the Utah income tax rate will change your living costs when you move to the area, especially if you are relocating from a state without state income taxes.
Utah State Income Tax
The Utah income tax rate is a flat 4.85%. It's one of just ten states with a flat income tax rate, but it's one of the highest flat tax rates in the country. Most states with progressive tax rates have maximum marginal tax rates higher than Utah's flat rate.
Salt Lake City Property Tax
The average Salt Lake County property tax rate is 0.12847%. However, there are 373 tax areas and 169 district tax rates. You can see all Salt Lake County property tax rates by area here.
Your Salt Lake City property tax rate is based on your school district and all other taxing entities. The general tax rate for the city is 0.015288%.
Learn more about Salt Lake County property tax with our in-depth guide including current rates and how to calculate your tax bill.
Salt Lake City Sales Tax Rates
The Salt Lake City sales tax is 7.75% with an additional 1% restaurant tax. The sales tax rate includes the Utah sales tax rate of 4.85%, the Salt Lake County sales tax of 1.35%, a Salt Lake City sales tax of 0.50%, and a special tax of 1.05%.
Salt Lake City Cost of Living Comparison
How does the Salt Lake City Utah cost of living compare with other cities? Here's a brief overview of the Salt Lake cost of living index versus other metro areas and cities in Utah.
Salt Lake City cost of living: 107.4
Provo, UT cost of living: 103.0
Ogden, UT cost of living: 99.8
Cedar City, UT cost of living: 97.9
Los Angeles cost of living: 149.4
Seattle, WA cost of living: 121.0
Denver, CO cost of living: 113.5
The Salt Lake City Utah cost of living has gone up since the pandemic, but it remains an affordable place to live and it's only going to get better as the housing market corrects itself and inflation eases. If you're ready to settle down at the Crossroads of the West, give our five-star movers a call today for a free moving estimate!