Are you moving to Sandy, and wondering what the best things to do in Sandy are? Even if you're just visiting for a weekend, there's plenty to do and enjoy in this gorgeous Utah city. From hiking and skiing to meeting animals at the aquarium, or flying high in the sky in an air balloon, there are always fun things to do in Sandy, everywhere you look. Keep reading for an in-depth look at our favorite Sandy attractions, and then go explore to find your own top choices!
Outdoor Activities in Sandy, UT
One of the best things to do in Sandy is get outside! Utah is known for its gorgeous scenery, and in Sandy, there are plenty of opportunities to enjoy your natural surroundings. From over 30 parks in the city, to miles of walking and hiking trails, to some of the best ski slopes in the US, nature-lovers and exercise enthusiasts alike will love visiting Sandy.
Parks in Sandy
Whether you're looking to have a picnic on a sunny day or start a game of pick-up football, the parks in Sandy, UT won't disappoint. Some of our favorites include:
Lone Peak Park: Spanning 28.8 acres, this is the second largest park in Sandy. Kids will love the skate park and playing fields for soccer and baseball. There's also a stunning indoor-outdoor pavilion in Lone Peak Park which can accommodate up to 230 people for your next party!
Bell Canyon Park: If you're looking for things to do with kids in Sandy, UT, you'll want to check out Bell Canyon Park! Though it's small compared to Lone Peak Park, this gorgeous green space has 2 tennis courts, 2 junior-sized baseball fields and a playground your kids won't want to leave.
Main Street Park: Main Street Park might not be the fanciest park in Sandy, but it was the first park ever in the Sandy Parks System! There's a large covered pavilion and a barbecue pit here, making it a perfect spot for your next family get together.
Skiing in the Wasatch Mountains
One thing the locals will tell you about Utah: It's got "The Greatest Snow on Earth!" With Sandy lying perfectly in the shadow to the Wasatch Mountains, that means you'll have easy access to some of the best ski spots in the state, and arguably, the country. Snowbird and Alta Ski Resorts are less than 15 minutes away from Sandy, UT. Both have been named the top ski resorts in the US by SKIING Magazine five years running! For those of you that would rather stay warm indoors, Snowbird also features the Cliff Spa, where you can sit back and relax all day long.
Sandy Hiking
When the sun is out, taking a hike is one of the best things to do in Sandy. Not only will you get to explore the gorgeous wilderness of the Wasatch Mountains, but this is also a great free thing to do in Sandy as well! There are hundreds of miles of trails to choose from, but here are a few of our favorite spots for hiking near Sandy:
Lower Bell Canyon Reservoir: Visiting the reservoir is a great thing to do with kids in Sandy, because of the low elevation (easy hiking) and proximity to the city (so you don't have to stay out all day if they kids get tired.) If your family loves fishing, you can also fish in the Reservoir, but keep in mind that this area is for catch-and-release fishing only!
Rocky Mouth Canyon: Wondering what to do in Sandy, UT this weekend? Head out to Rocky Mouth Canyon, hike for an hour, and you'll find yourself at an amazing natural waterfall. Please note, this hike does require using a rope to get to the top of the waterfall, so we recommend this trail for experienced hikers only.
Dimple Dell Regional Park: This beautiful park covers 630 acres of Utah scenery. There are more than 15 miles of trails to enjoy which are open to walkers, hikers and even horseback riders!
LoveLand Living Planet Aquarium
Do you or your kids love animals? Then the first thing you should do in Sandy is visit the Living Planet Aquarium! Loveland is home to more than 4,000 animals from all across the world. Take a walk down a 40-ft underwater tunnel, where you'll feel like you're swimming alongside turtles, fish and massive sharks. There's more than just sea creatures at Loveland, too: in the Asia exhibit, you can see clouded leopards, and in the Utah wildlife area, North American river otters are waiting to say,"Hi!". For an additional purchase price, you can hand-feed stingrays or even meet a penguin face-to-face!
View this post on Instagram
Cowabunga Bay Water Park
Named one of the 30 best water parks in the nation by US News, visiting Cowabunga is one of the best things to do in Sandy with kids! At Cowabunga Beach, you can climb and explore the world's largest water playground, and play with over 300 interactive water toys. For a more relaxing day out, families can head over to Cowabunga beach, which has a zero depth entry that's perfect for swimmers of all ages. A 600-ft lazy river rounds out the park, taking you through 60's themed spraying surfboards and a full-size VW-Bug that will shower you with cooling water! If you're looking for things to do with toddlers in Sandy, Cowabunga also has a special area called the Cowabunga Kid's Cove, which features a smaller water playground and beginner level water slides for younger adventurers.
Rio Tinto Stadium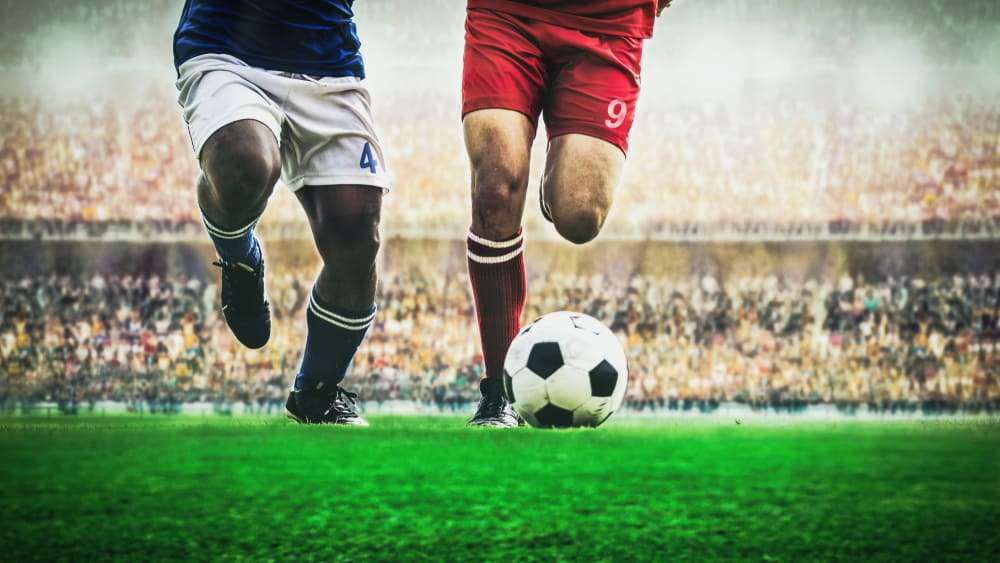 Rio Tinto Stadium is the perfect place to go in Sandy if you love major league soccer! This soccer-specific stadium is the home turf for the Real Salt Lake team, and can hold more than 20,000 fans for each game! The stadium also hosts sports-related events and concerts throughout the year. Check out the 2019 schedule of events to find all the events going on at Rio Tinto stadium, and plan your visit!
Sandy Amphitheater
Located on Sandy's north side, the Sandy Amphitheater is an open-air theater with seating for 2,000+ viewers, plus an open lawn at the back of the theater for lawn chairs and concert-time picnics. Past events have included concerts by Amy Grant, the Village People and David Cook. The amphitheater is also home to several yearly music festivals, and puts on musicals as well; you can see everything from Beauty and the Beast to AIDA here. Most of the concerts here start at 8PM, but you'll want to arrive early to get a good seat!
The Shops at South Town
Looking to get some shopping done while you're in Sandy? Head over to the Shops at South Town for a great mix of national brands and locally-owned businesses. In addition to shopping outlets, this Sandy mall also includes dozens of restaurants. Kids will love visiting the Mall, which has an indoor carousel for them to ride. Round 1 Bowling and Amusement offers not only bowling alleys for family-friendly fun in Sandy, but also ping pong and billiards tables! For climbing enthusiasts, there's also an indoor climbing facility that will help you practice for climbing the Wasatch Mountains.
Sandy Museum
If you want to learn all about the history behind Sandy, OH, one of the things on your Sandy "to-do" list should be visiting the Sandy Museum! Located in East Sandy, the Museum features 2 floors of historic displays, along with an outdoor exhibition shed. After touring the museum, visit the gift shop to buy Sandy-themed merchandise! The Sandy Museum is open Tuesday, Wednesday and Thursday from 1-5PM.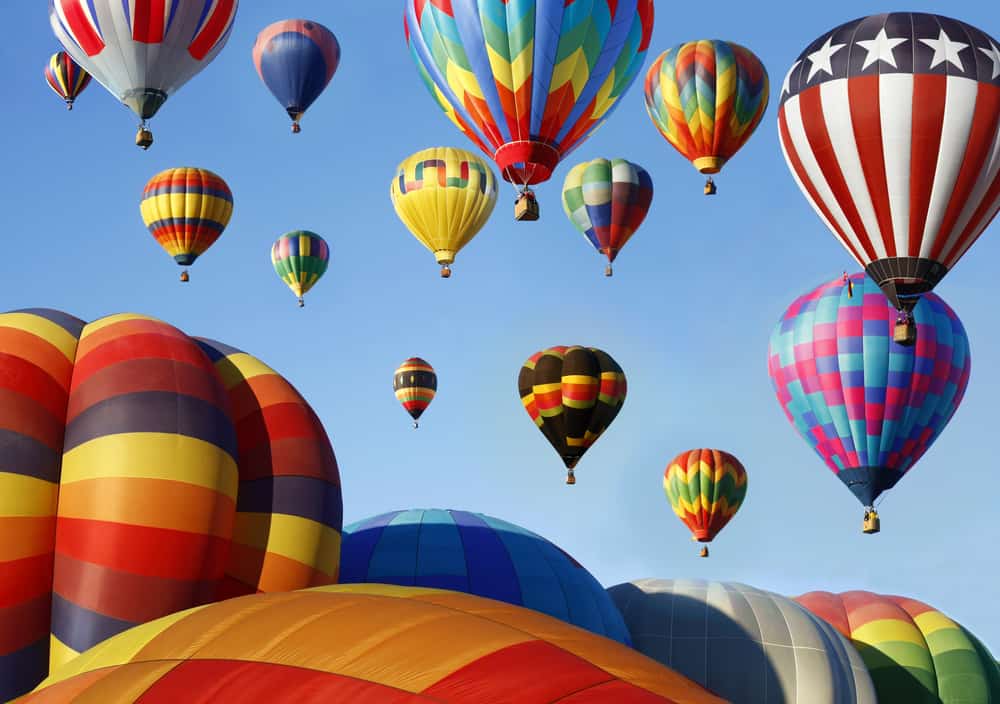 The Sandy Balloon Festival
Sandy and the surrounding near Salt Lake City have dozens of festivals every year, but the Annual Hot Air Balloon Festival is a must-see event in Sandy. The festival is held every year in August in Storm Mountain park. In the morning, you can help pilots prepare to launch into the sky. Take a tethered ride to get a bird's eye view of the city, or watch from the ground as the sky fills with multicolored hot air balloons. There's a concert in the evening and a "balloon glow" to enjoy after sunset. The best part? The event is completely free!
Conclusion
Sandy, UT is home to some amazing entertainment venues, perfect activities for families, and some of the most beautiful landscapes in America. Whether you're visiting the city just for a few days, or considering moving to Sandy, you'll always be able to find fun things to do here. Want to learn more about Sandy, UT? Check out our complete guide to living in Sandy; you might just find that this community could be your new home.